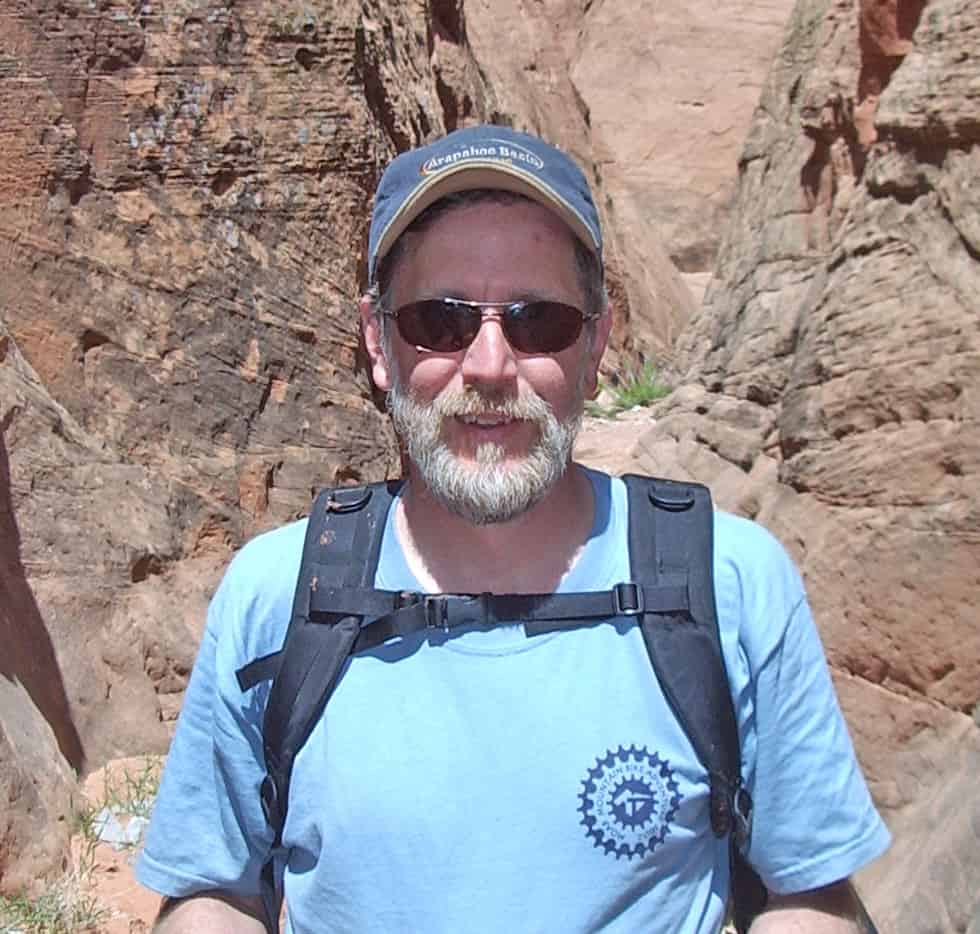 Rick Pratt has been leading hiking, biking, and backpacking trips since he was 17. Rick shares with Josh a passion for bringing people together through adventures in the great outdoors. Rick is an energetic, enthusiastic environmentalist.
To get to know Rick is to be challenged to keep pace with him on bicycle, on foot and discussing what is important in the world and in your life. If you don't already know what motivations drive your own life, you may find yourself taking a new and closer look while getting to know Rick. Many people depart our trips with a new outlook on life, much of that due to Rick's encountering personality and genuine concern for people's happiness.
Rick is retired from a career as a coach for Executives, CEOs & Small Business Owners. Previously he founded then sold a high end design/build construction company. He lives in both Denver & Silverthorne, Colorado with his wife & soulmate Deana, their three grown children, Richard (Helen), Heather and Tasha (Erich); and their three grandchildren.
Spending time with his family is his number one priority. Otherwise you will find him traveling the world with his wife and Adventure Trekkers or enjoying Arapahoe Basin on telemark skis, hiking, mountain biking, peak bagging, sea kayaking and canyoneering. Rick is an ex-ski patroller, certified Wilderness First Responder and master logistician. His organization skills, attention to detail and careful planning help make Adventure Trekkers trips a joy to participate in.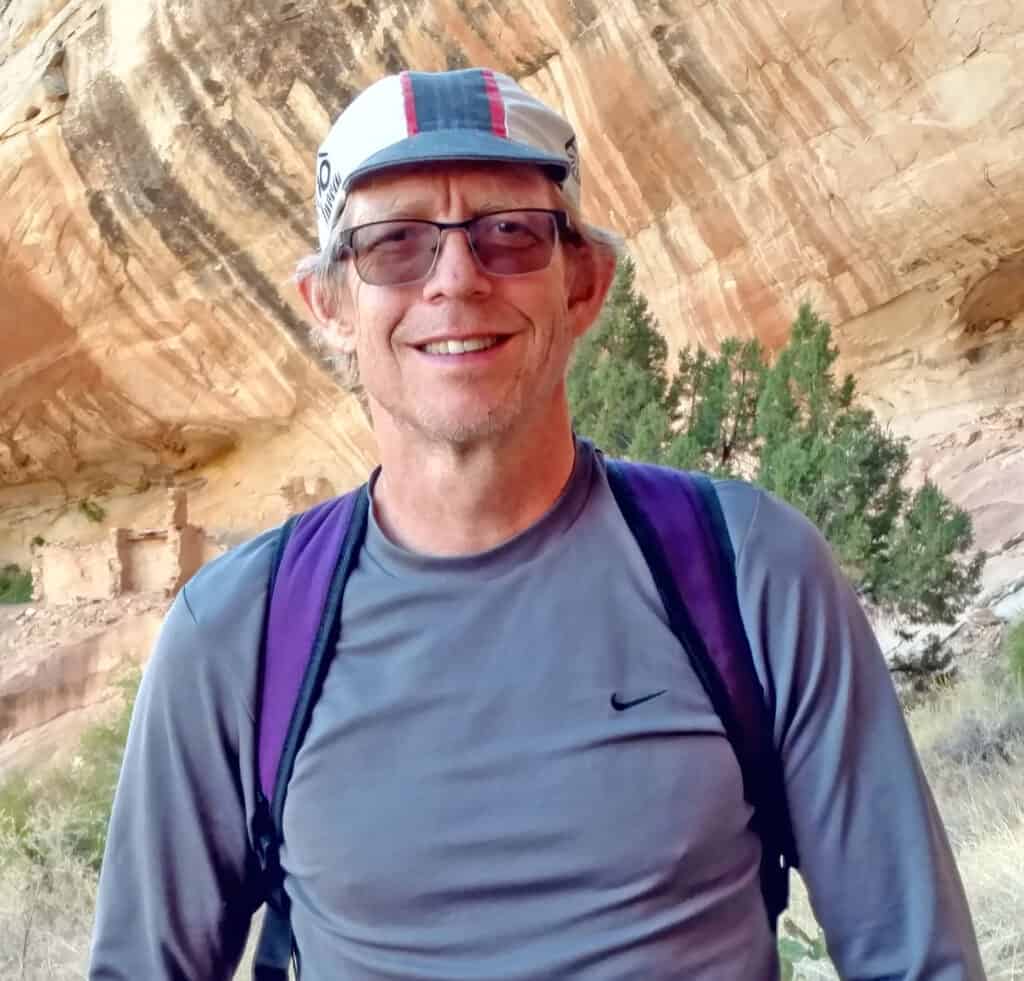 Josh Gerak was an Ancients Indian in a past life; or at least you'd think so after spending a day with him on the trail. The discovery of a few small chips of rock become knapped arrowheads and an elaborate story of ancient hunters stalking prey for survival. Josh unabashedly shares his interest in history, geology, archeology and paleontology while on hikes, rides and while driving his big SUV full of fellow adventurers down old mining roads.

To understand that Josh has been a serial entrepreneur, marketer and salesman since he was a teenager only serves as bait to distract those willing to listen to his enthusiastic stories & hypotheses. But when he points out the arrowheads, dinosaur bones and mineral specimens, you become a believer in his connection to the Ancients.

Since 1992 Josh has sold tchotchkes, toys, sports and promotional items through his Seattle company, Adventure Trading. As an experienced traveler & international trader, Josh identifies opportunities like he recognizes ancient artifacts. Josh understands his company's impact on the distant people with whom he trades and tries to make a difference in their lives.

Josh is a former competitive cyclist in State and National level competitions. He enjoys canyoneering, climbing, skiing, sea kayaking and often holds the rhythm with his large djembe in drum circles.

Josh recognizes when people step outside their comfort zone and provides the proper balance of enthusiasm and respect for one's limits. He's the ideal person to lead a group since he has a knack for directions, sound judgment and group synergy.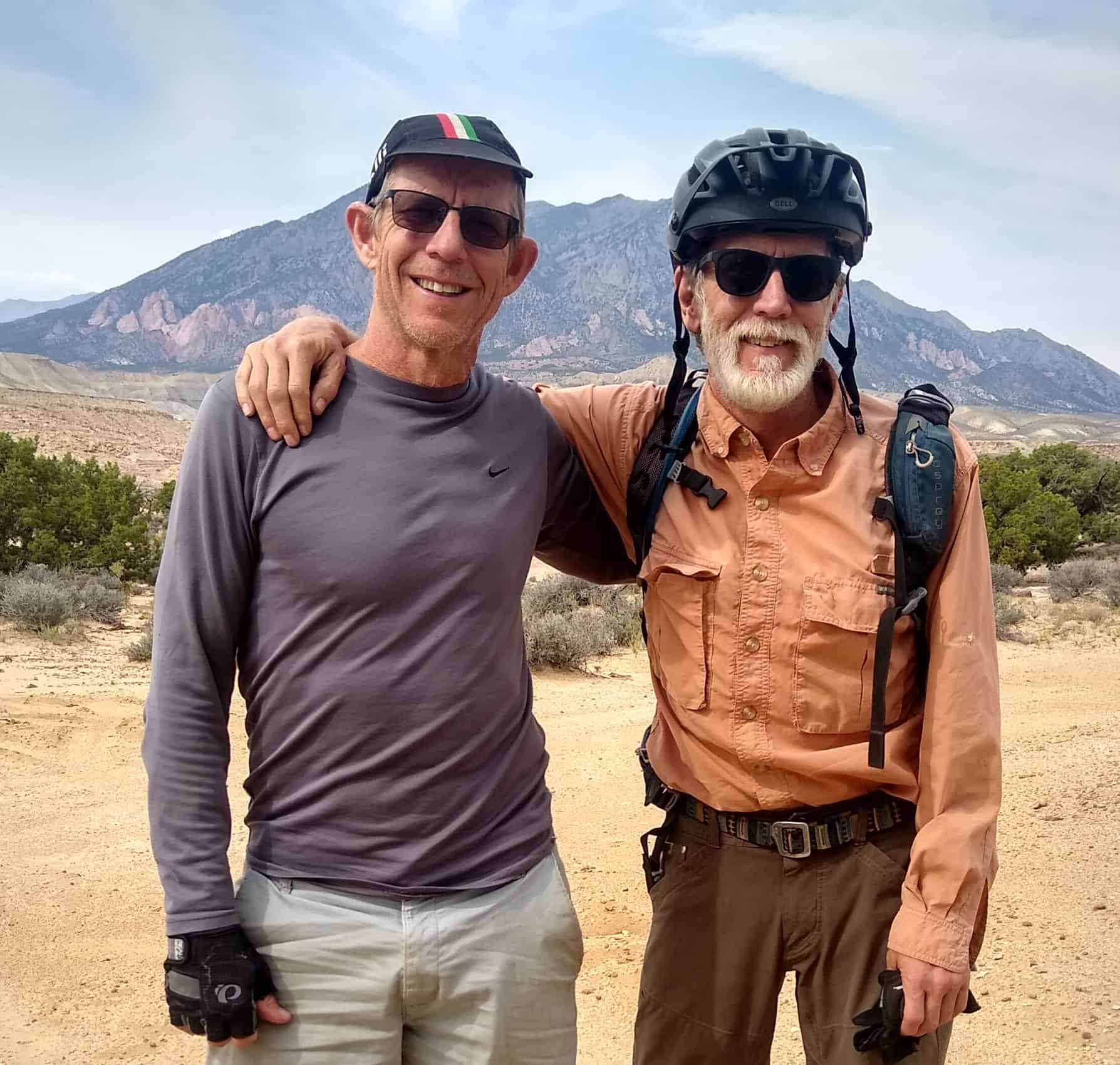 You can help us with the advanced planning, work with us while on the trip, invite others to attend or help us with any other service we may need to plan and execute a successful adventure. The amount of work you do toward the trip is a determining factor in your cost but mostly your cost will be very low because we are not a commercial outfitter. One really great way to be sure and have a great experience is to invite the people you know from your community, work, industry, sports team, school, etc. and allow us to help you put on an exciting adventure.
What makes Adventure Trekkers so unique and amazing is you won't have to pay typical outfitter/tour operator prices while helping create an adventure of a lifetime.  Why is this? Because you will help us organize the adventure of your choice and find the people to join you and we will do all the heavy lifting.
What makes this even more amazing is that you have the benefit of Josh & Rick's extensive experience in organizing and managing (dare we say even guiding) people through the amazing landscape that is SE Utah.  Josh & Rick are not in this for the money but because we have a passion for the desert and sharing it with people we know.  It's our chance to be desert guide rats for a few precious weeks a year.
Adventure Trekkers provides you, our friends and friends of friends, a way to join in planning and organizing affordable mountain biking, hiking and canyoneering adventures. By choosing a trip and promoting it to your friends and our network it will be up to you to guarantee your adventure.  Also, by taking part in and helping out at camp, you can reduce the cost of your trip because there won't be any paid guides.
We will help you to create the trip of your dreams and even help you fill it with enough people to bring the cost down if you have an idea for a custom trip and just need some help bringing it to reality. Although Adventure Trekkers is not a commercial outfitter or tour guide, it is run with the professionalism and competence of a one. We are skilled trip leaders and guides with years of desert experience well trained in first aid and enthusiastic about sharing this beautiful landscape with you and your friends.